As several areas of Australia are currently facing restrictions due to community cases of coronavirus, now is a good time to ensure you have the latest information about how you can keep yourself and your family safe and to find out what support is available.

Ways to stay safe
Physical distancing – try to avoid crowds and keep your distance where possible from people who are not part of your household.


Wear a face mask - wherever possible around others (people with MND can be exempt but if you're able to wear a mask it is recommended)


Good hygiene – this includes washing your hands and covering any coughs and sneezes.


Stay home - If you are self-isolating or just staying at home, you may want to organise home deliveries of food and medications.


Symptoms - If you experience any coronavirus symptoms you should not go out, you must self-isolate and get tested for the virus if you're able to.


Carers and health and community care providers who work with people with MND should also take precautions to reduce their risk of contracting or spreading the virus.


Talk with your MND Advisor, NDIS Support Coordinator or home care package providers to communicate your needs and expectations about precautions to keep you and your family safe when providing services at home.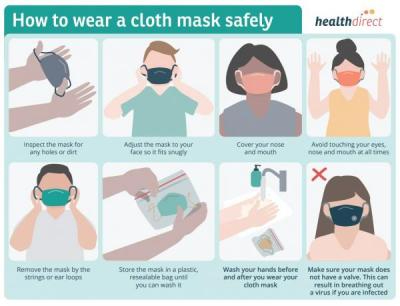 Vaccinations
The Australian Department of Health encourages everyone to be vaccinated as this is the best way to protect against Covid-19. Having a COVID-19 vaccine will lower your chance of getting sick or having a serious illness. People living with MND are eligible to receive a vaccine as part of the initial 1b rollout and are listed as a priority medical condition.

​There is no known conflict between the vaccines and MND. The Association of British Neurologists recommends people with neurological conditions accept whichever vaccination they are offered without delay, unless they have a specific contraindication such as severe allergy.
Your GP or neurologist can answer any specific questions you may have about your personal circumstances and the vaccines. To find out where you can receive your vaccine and to book an appointment, please see the Vaccines Eligibility Checker (healthdirect.gov.au).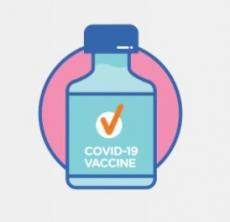 Pfizer (Comirnaty), AstraZeneca (Vaxzevria) and Spikevax (Moderna) are the vaccines currently available in Australia. These vaccines have been rigorously assessed by the Therapeutic Goods Administration to make sure they are safe and effective. Millions of people around the world have safely received these vaccines. This includes very old adults, people living in aged care facilities, and people with chronic medical conditions. COVID-19 vaccination – Easy Read resources

The current recommendations in Australia are:
the AstraZeneca vaccine for people aged 18 years and over. You will need two doses, the second dose should be given between 4 to 12 weeks after the first dose. In areas where there are no coronavirus outbreaks, ATAGI recommends that the preferred interval between doses remains at 12 weeks. In areas where there is a significant COVID-19 outbreak an interval of between 4 and 8 weeks is preferred.


the Pfizer vaccine for people aged 12 years and over. You will need two doses, and the doses are recommended to be at least 3 weeks apart.


the Moderna vaccine for people aged 12 years and over. You will need 2 doses of the Moderna vaccine, given at least 4 weeks apart.

Vaccine concerns
A very rare but serious side effect involving thrombosis (blood clotting) with low blood platelet count (thrombocytopenia) has been associated with the AstraZeneca vaccine. This condition is called thrombosis with thrombocytopenia syndrome (TTS). It appears to be less likely in older adults than younger adults but remains very rare. For older persons, the benefits of being protected from severe COVID-19 through vaccination greatly outweigh the risk of harm from this condition. For more information about this condition, see: About the AstraZeneca COVID-19 vaccine
The Australian Technical Advisory Group on Immunisation (ATAGI) recommend that people of any age who have already received a first dose of AstraZeneca vaccine without serious adverse events should have a second dose.

Vaccine boosters
Anyone aged 18 years and over who received their second dose of a COVID-19 vaccine over 6 months ago is now eligible for a booster vaccination. Currently the Therapeutic Goods Administration (TGA) has approved the Pfizer vaccine for the booster shot, even if you had another vaccine for your primary doses.
See the FAQs page for further information and for booking appointments: Booster vaccination - frequently asked questions - Vaccination (nsw.gov.au)

Further information
National coronavirus and COVID-19 vaccine helpline
Call if you need information about COVID-19, COVID-19 vaccines or help with the COVIDSafe app. The helpline is unable to book appointments on your behalf.
Ph: 1800 020 080
Web: COVID-19 vaccine enquiries

Information for people with disability
People with disability and disability workers are eligible to receive the COVID-19 vaccine. Some people with disability are at greater risk of becoming very sick if they catch COVID-19, so getting vaccinated is very important. See the Department of health website here: Information for people with disability about COVID-19 vaccines

Information for Aboriginal and Torres Strait Islander peoples
All Aboriginal and Torres Strait Islander people aged 16 and over can access a COVID-19 vaccine. Check with your local GP or healthcare worker to make an appointment. For more information, see the Department of Health website here: Information for Aboriginal and Torres Strait Islander peoples about COVID-19 vaccines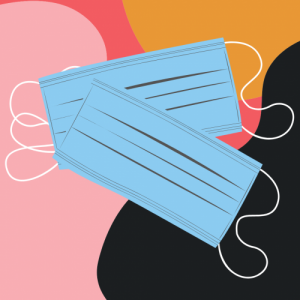 Explainer videos
Department of Health

OPAN video series – with Dr Norman Swan
11 videos with Dr Norman Swan, were made in response to questions received by The Older Persons Advocacy Network (OPAN). Topics covered include:
Known issues with other vaccines or medications
The known side effects
Risks individuals take by not being vaccinated
How does the right to choose affect people with reduced capacity or dementia?
How will people learn they can get the vaccine?
You can watch these videos here: COVID-19 Vaccination - What You Need to Know (opan.org.au)
Support organisations
MND Australia
State MND Associations and MND Australia are continuing to provide support services to people living with MND and their families, including equipment delivery. To limit the risk of COVID-19, some state MND Associations have moved to providing some services online via video conferencing or via telephone and email. Some states and services will be available face-to-face in a COVID safe way and in accordance with the current COVID-19 regulations in your area.
To see the latest national updates, visit the MND Australia COVID-19 webpage (which also has information detailing what you should do if you have respiratory muscle weakness, use non-invasive ventilation/cough assist or notice problems with your breathing): MND Australia - COVID-19 and MND
If you have specific questions regarding your support needs, please contact your health care provider, MND Advisor, NDIS Support Coordinator or our MND NSW Information Line.



The Disability Gateway
If you are worried or concerned about COVID-19, you can get support on this website or call the Disability Gateway. The Disability Gateway is a free service available Monday to Friday 8am to 8pm (AEST).
Ph: 1800 643 787
Web: COVID-19 support


Beyond Blue - Wellbeing Support Service
Beyond Blue are providing information, advice and strategies to help you manage your wellbeing and mental health during the COVID-19 pandemic.
Ph: 1800 512 348
Web: Beyond Blue Coronavirus Mental Wellbeing Support Service


The Older Persons Advocacy Network
The Older Persons COVID-19 Support Line provides information and support for older Australians, their families and carers. You can call for extra support or if you have questions about the COVID-19 restrictions.
Ph: 1800 171 866
Web: Home - Older Persons Advocacy Network (opan.org.au)


Translating and Interpreting Service (TIS National)
TIS National is for people who do not speak English and for agencies and businesses that need to communicate with their non-English speaking clients.
Ph: 131 450
Web: Translating and Interpreting Service (TIS National)


COVID-19 vaccine information in community languages
Information about COVID-19 vaccines has been translated into multiple languages by the Department of Health. Find information in your language here: COVID-19 vaccine information in your language


Multilingual Older Persons COVID-19 Support Line
Available Monday to Friday between 2pm and 5pm Melbourne time (except public holidays), click on the language to read more.
1800 549 844 – Italian
1800 549 845 – Greek
1800 549 846 – Vietnamese
1800 549 847 – Mandarin
1800 549 848 – Cantonese
1800 549 849 – Arabic