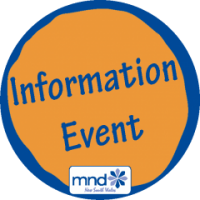 Have you, or someone close to you, been recently diagnosed with motor neurone disease (MND)?
This online interactive information session will provide the opportunity for you and your family to have some of your questions answered.
The information session will cover:
An overview of motor neurone disease
How MND NSW can support you and your family
Link you to other education programs to help you live well with MND

Dates:
Wednesday 1 July from 10.30am to 11.30am
Thursday 2 July from 6.00pm to 7.00pm
Monday August 3 from 6.00pm to 7.00pm


Registration:
To reserve your place email: This email address is being protected from spambots. You need JavaScript enabled to view it.
Phone: (02) 8877 0999 or 1800 777 175.

We will provide further details about how to connect online once you have registered for a session.