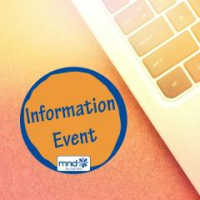 This event is best suited to people who have recently been diagnosed with MND, their family and friends.
It will cover:
What is MND?
How MND NSW can support you and your support network.
Multidisciplinary care - Coordinated input from a range of health and community care professionals.
Time for questions.
Registration
To register for this event email or phone our information line:
Email: This email address is being protected from spambots. You need JavaScript enabled to view it.
Phone: (02) 8877 0999 or 1800 777 175.
Further details about how to join online using MS Teams will be emailed after you have registered.