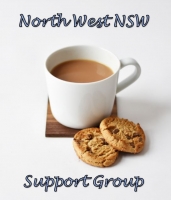 The Tamworth Support Group meets bi-monthly at the Northcott Society or online.
We meet together to enjoy morning tea and friendship.
Upcoming dates:
11th October
6th December
For more information and to confirm dates, times and your attendance, please contact:
MND Advisor on ph. 8877 0929
Ruth Loseby, Northcott Society on 6762 4902
or contact the MND NSW Info Line.