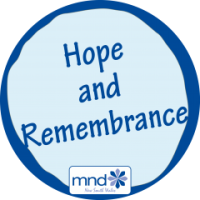 This morning of hope and remembrance is for all those whose lives have been touched by motor neurone disease (MND), including people living with MND, family, friends, supporters, volunteers and all those working to support people with MND.
This year the ceremony will be held online. Moments traditionally part of the Day of Hope and Remembrance, such as the lighting of candles to remember and honour those we have lost to MND, will still form part of the virtual ceremony.


Head to our Facebook page for more details on watching the virtual ceremony of Hope and Remembrance online via Facebook.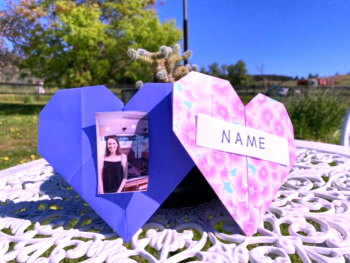 Hearts of Remembrance
This year we are asking members of our community to make an origami heart for the person in their lives with MND. You may wish to add a name to your heart or to share a photo of your heart as part of this day of hope and remembrance. Your photos can include your family and friends holding the hearts or simply just the hearts you create.
Follow the video instructions to make your hearts here: Origami Heart Tutorial - DIY - YouTube
Instagram: If you would like to share your photos on Instagram, please follow us on Instagram and share your images using the below hashtags and add @mndnsw to tag us.
#MNDNSW #MNDhearts #MNDhope
Facebook: To share your origami heart on Facebook, you can post on your own page, or comment on our origami heart post on our Facebook page. Remember to include the hashtags:
#MNDNSW #MNDhearts #MNDhope